Sinds april hebben we ons Cyber Advies-team versterkt met een nieuwe adviseur. Joyce Lokate heeft na haar opleiding Tuin- en Landschapsinrichting in Velp gewerkt als landschapsontwerper en adviseur bij diverse ontwerpbureaus en de overheid. Binnen Cyber gaat Joyce haar kennis van de groene leefomgeving inzetten, en waarborgt ze de ruimtelijke kwaliteit en beleving in projecten en processen.
Binnen de verschillende rollen als landschapsontwerper en adviseur, werk, denk en adviseer ik met passie voor natuur en landschap, bomen en planten, en de buitenruimte en haar gebruikers. Ik ben geboren en opgegroeid in het Sallandse Olst. Hier was ik veel te vinden aan de IJssel, op de boerderij van familie, of op het handbalveld.
Door mijn nieuwsgierigheid naar andere landschappen en culturen, besloot ik te gaan reizen. Na een aantal bijzondere jaren van reizen en werken, woon ik nu met veel plezier in Haarlem. In mijn vrije tijd ontwerp ik tuinen, bezoek ik een museum of ben ik druk met mijn kamerplanten. Wandelend of fietsend ontdek ik mijn omgeving. Daarnaast reis ik nog steeds graag naar bijzondere plekken.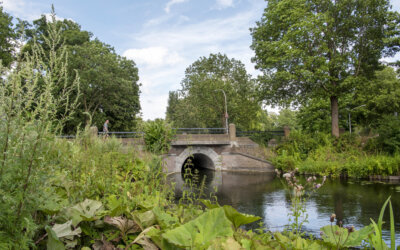 Bij Cyber Advies heb ik de kans gekregen om te leren over de wereld van advies en alles wat hierbij komt kijken. Omdat mijn opdracht enig raakvlak moest hebben met mijn opleiding, bos- en natuurbeheer, ben ik voornamelijk met de groene kant van advies bezig geweest....